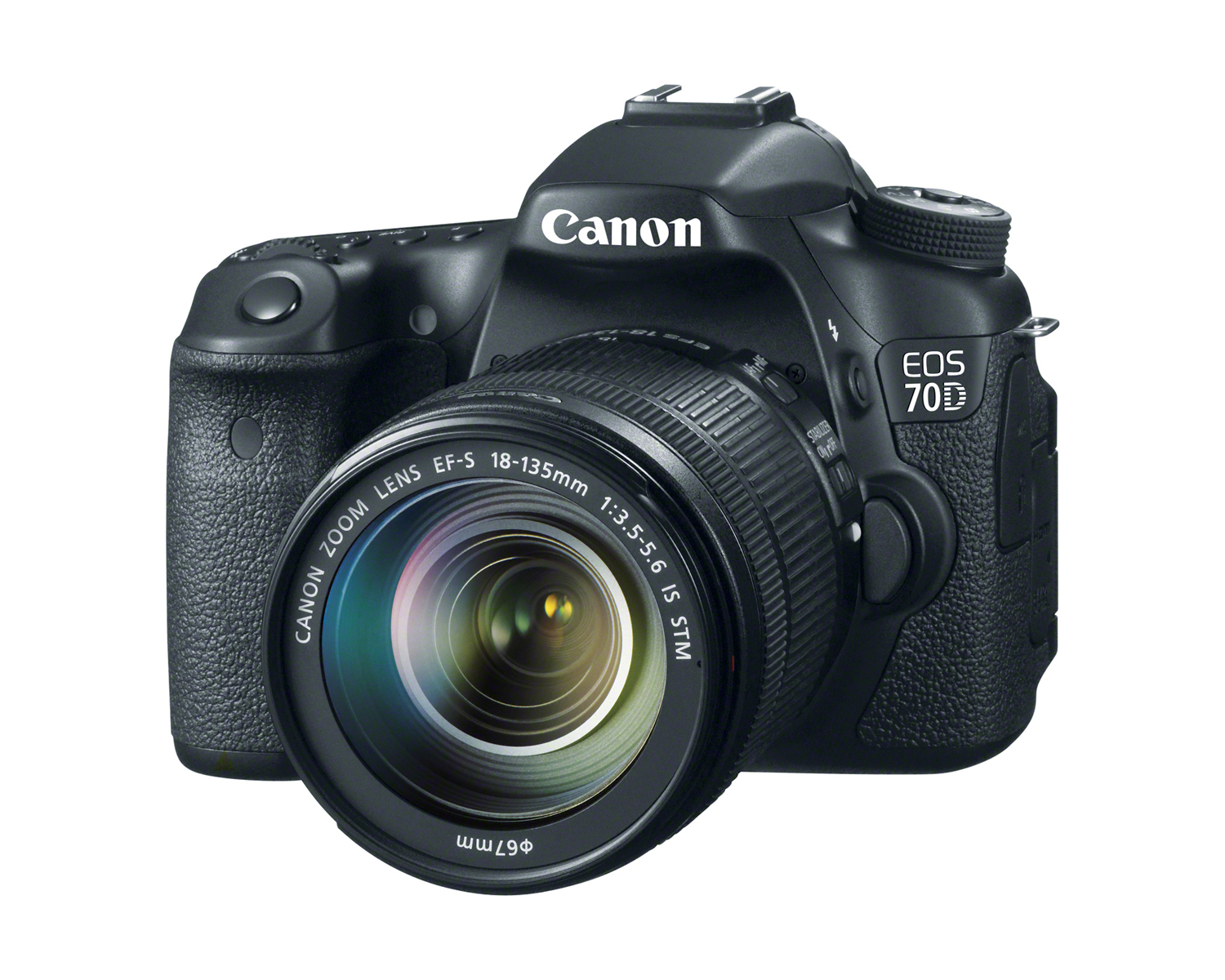 Yesterday, Canon launched its new 70D camera. And with its launch, it seems to openly attack the camcorder market. The new 70D is able to shoot great pictures, but the main attention goes out to Canon's new Dual Pixel CMOS AF and Movie Servo AF systems. With these, the DSLR is said to focus as fast as a regular camcorder.
So, how interesting is this new camera? On paper it looks great. The 20.2 megapixel sensor should be able to supply you with great quality and crisp shots. Obviously the EOS 70D is compatible with all your Canon lenses, so that can save you a lot of cash. And as a multi-device person, I am really interested to see the new wireless capabilities at work. Canon claims that the 70D can connect with all your iOS and Android devices to easily share your images amongst them. The Android and iOS apps also come with remote control facilities so you no longer have to run to the camera to get yourself in that group shot. And for those who want to use filters, Canon has built in creative filters. Though I wonder why you would want to use those on your camera. I would use those on the device I wanted to share the photo with. And save the orignal.
But the biggest news is the zoom. Canon has shot a nice little movie for us to enjoy and to see what the new 70D is capable of. They claim that the zoom is faster and more accurate. They also claim that the 70D will have much less motor noise, so you can still enjoy the sounds recorded by the stereo microphone while the lens does its thing. But to me the presence of a jack to which you can connect your external stereo microphone is much more important. After all, that is where real sound quality comes from.
So, is it worth it? Without having actually played with one, I would think it would be. Especially in this day and age where we are sharing more video and images all the time. This could be the ideal all-in-one tool to record your promotional videos, shoot great pictures of what is going on and really capture the essence of what you are doing. Whether you are creating a well for a tribe in Africa, doing a youth night, or just want to get a story across. The 70D might just be the one thing you would need to cover it all.
Enjoy the movie and imagine for yourself the opportunities you have to share your experiences, thoughts and images with the people around you.